Trinity College has renamed the newly renovated building formerly known as the Vernon Social in honor of Cornelia "Cornie" Parsons Thornburgh '80, H'22, a long-time volunteer and staunch supporter of the college. Thornburgh, Trinity's first female chair of the board of trustees (2014-21), served as a trustee for 17 years and has been a major philanthropist and leader at the university for the past four decades. The building, which was dedicated in a ceremony on campus on May 9, 2022, will be known as the Cornelia Parsons '80 Center, or the "Cornelia Center" for short. It is one of the first buildings on campus to be named after a woman.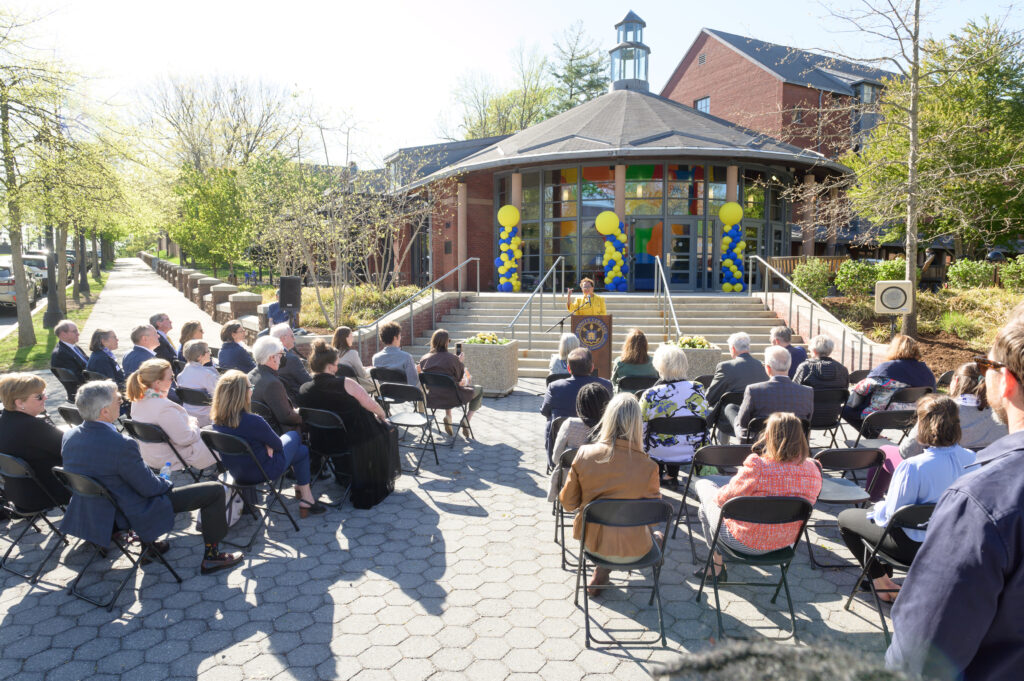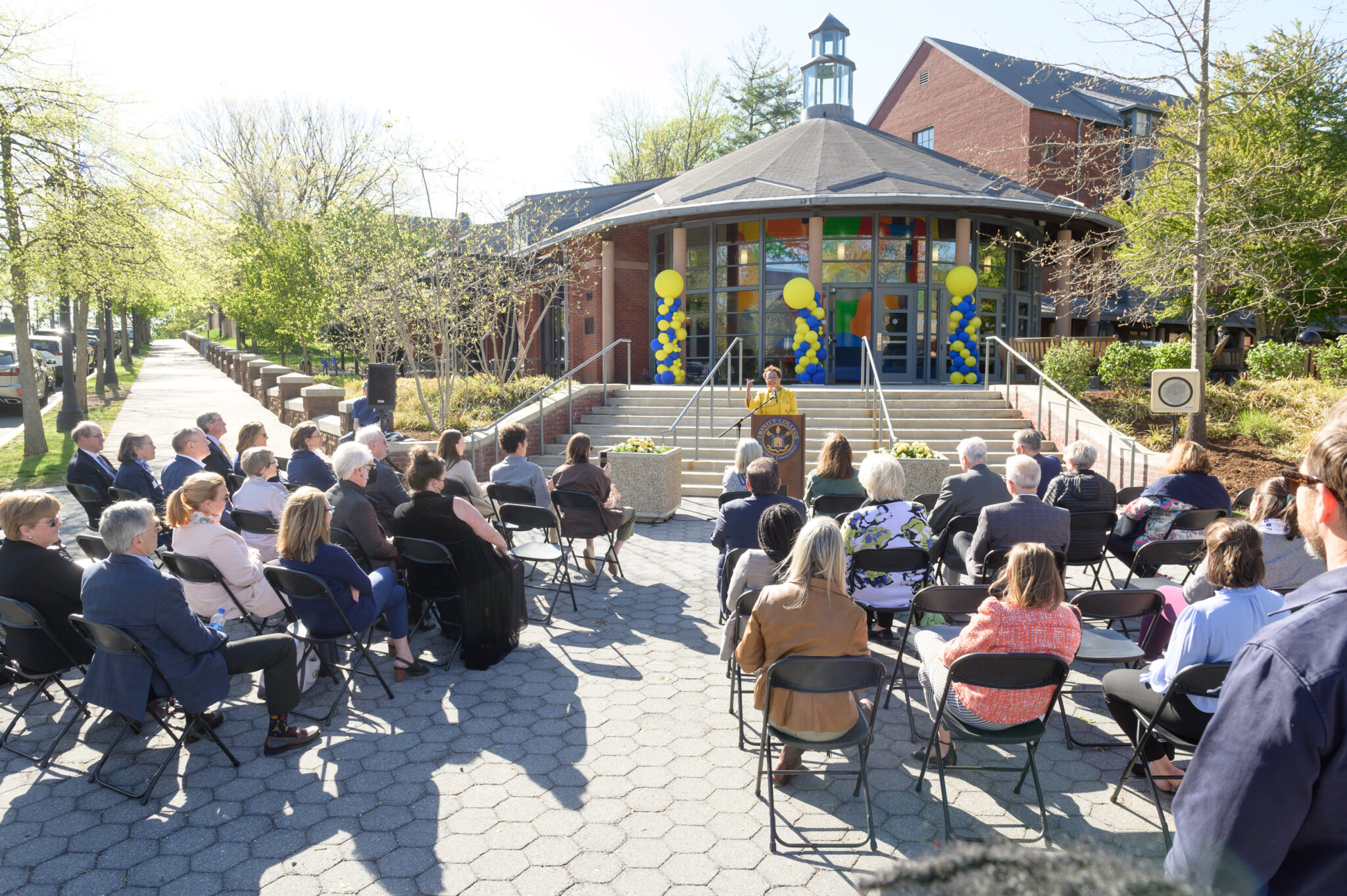 Thanks to the most recent contributions from the Thornburgh family, the renovated student center is a state-of-the-art facility that gives students more flexibility for multiple uses, including hybrid learning and meetings. The building houses the Career and Life Design Center, formerly known as the Center for Student Success and Career Development. A new open floor plan accommodates a variety of student groups and activities, creating a home for student government and other student organizations.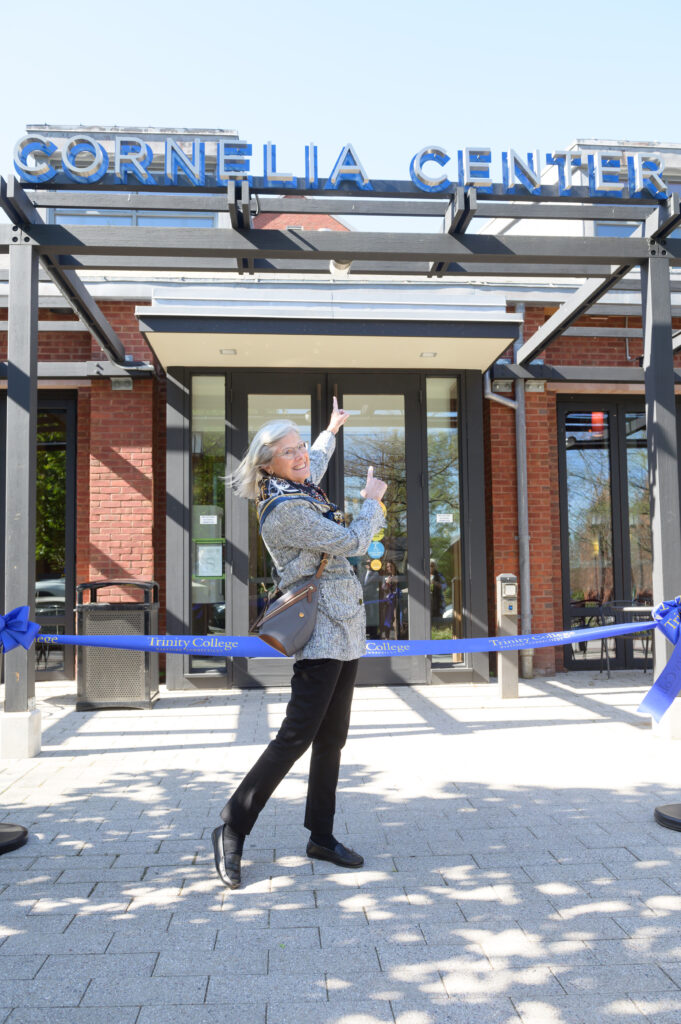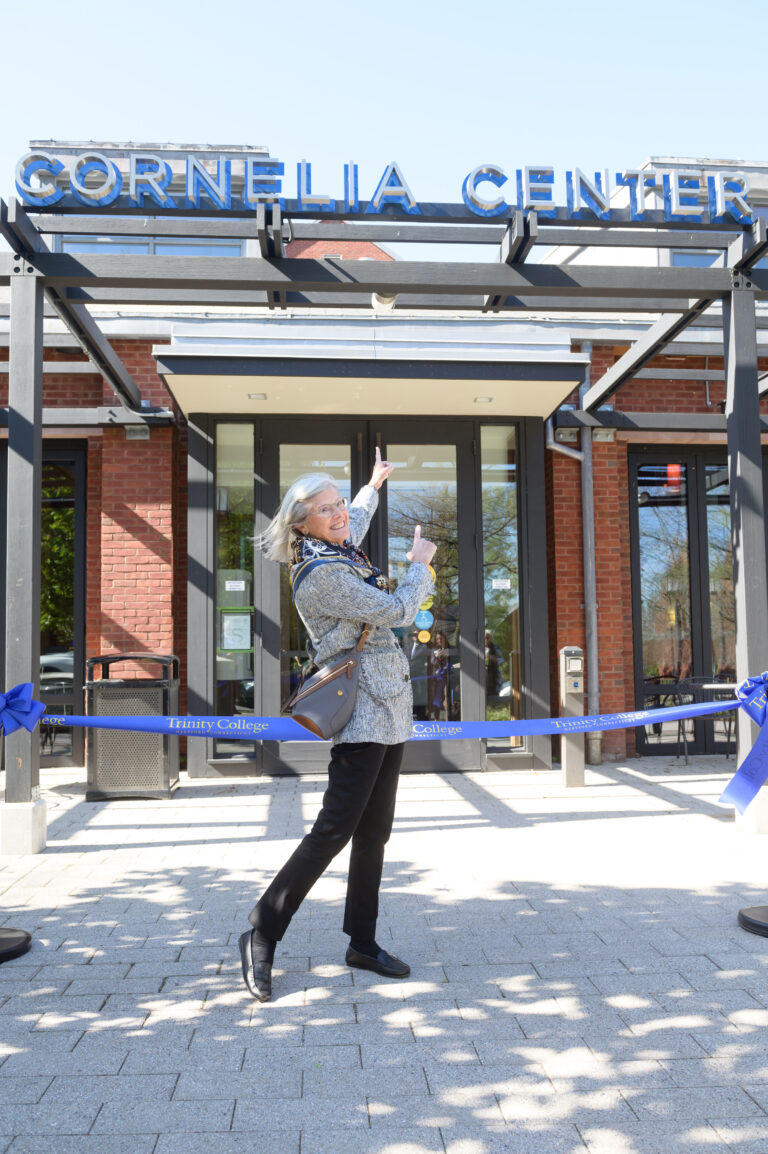 Thornburgh was also honored with another announcement, that of a significant gift from many of her friends and classmates to create a new fund, the Cornelia Parsons Thornburgh '80 Women's Leadership Fund. The gift recognizes Thornburgh's extensive work at Trinity and elsewhere on behalf of women's leadership and will support a variety of activities at Trinity related to the professional development and growth of women as leaders.
TTogether, gifts to support the building's renovation and new endowment fund totaled more than $2.3 million.
Thornburgh, known to most as "Cornie," has long been recognized as one of Trinity's most important leaders. In 2010, she was the first alumna to be awarded the Eigenbrodt Cup, one of the highest honors that can be awarded to a Trinity graduate. He also co-chaired the Presidential Search Committee that brought Joanne Berger-Sweeney to Trinity in 2014. In addition, Thornburgh co-chaired Trinity's latest comprehensive fundraising campaign raising more than $350 million, co-chaired the Charter Committee for the Construction of the Community and served on the Trinity Board of Scholars.
This year, Thornburgh received a honorary degree at the beginning on May 22.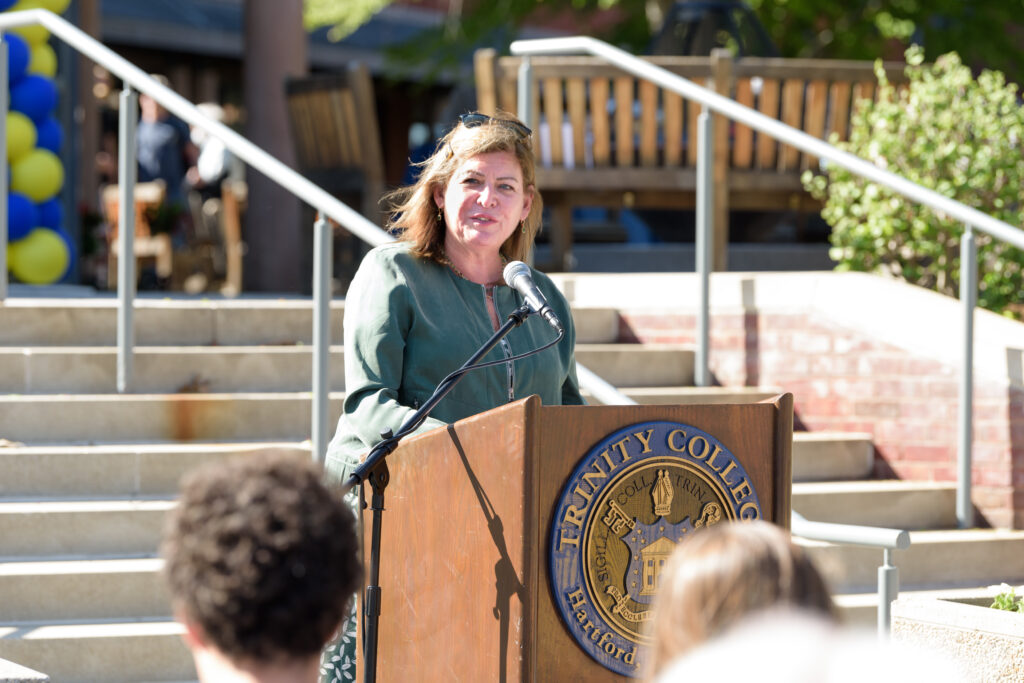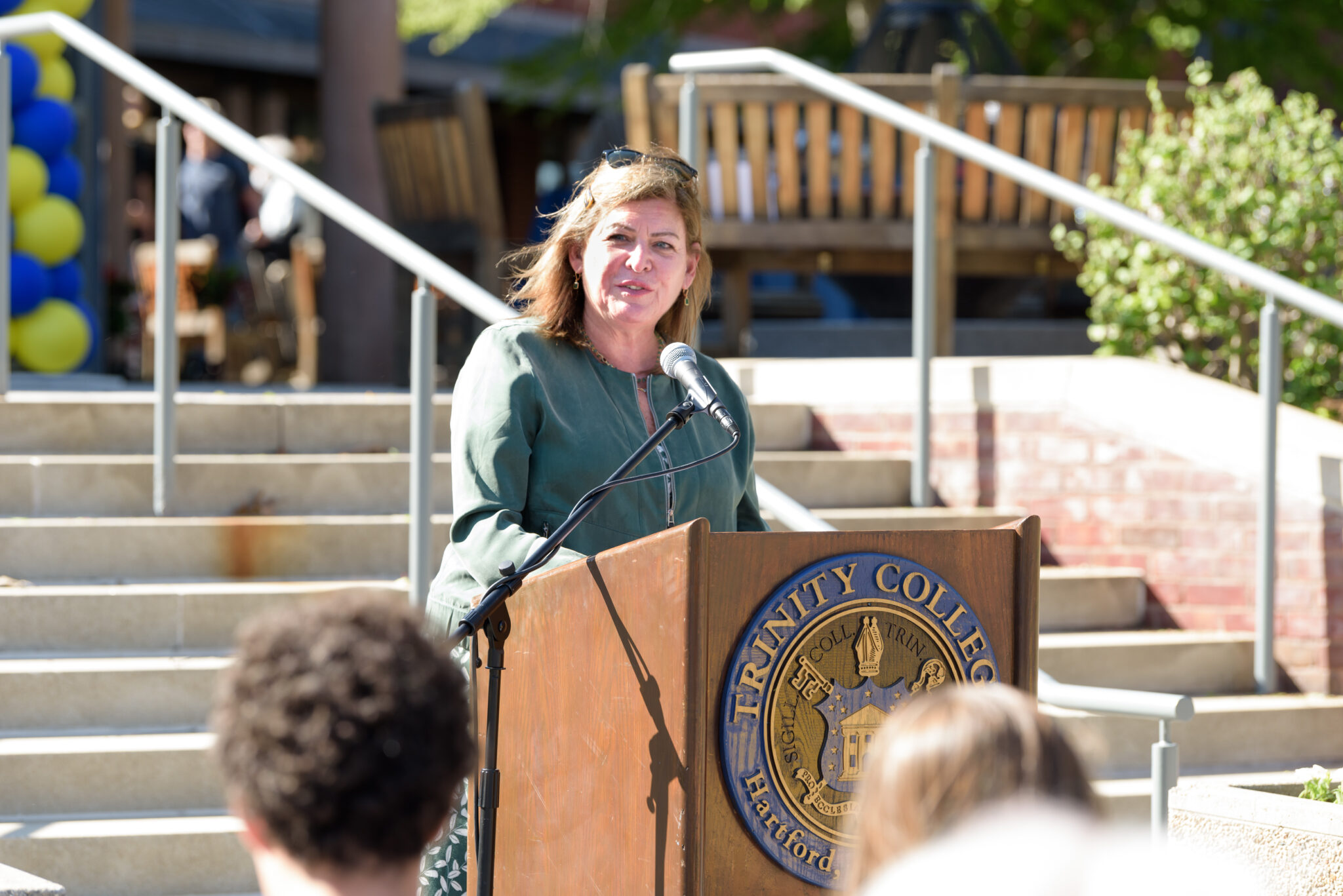 At the dedication of the Cornelia Center, Current Board of Trustees President Lisa Bisaccia '78 said her predecessor had set a model for women's leadership at Trinity. "I know that many of us have seen her skillful leadership of her board as a sign of the university's bright future and the fulfillment of the promise made with the first coeducational class more than 50 years ago," she said.
"In his time on the Trinity board, [Thornburgh] helped navigate the changing face of higher education, increasing commitment to social justice, a pandemic, more than one ambitious fundraising campaign, and countless other challenges and opportunities for the university to grow," added Bisaccia. "As a leader, he approached each moment with grace and a single-minded attention to how his decision-making would improve the student experience at Trinity."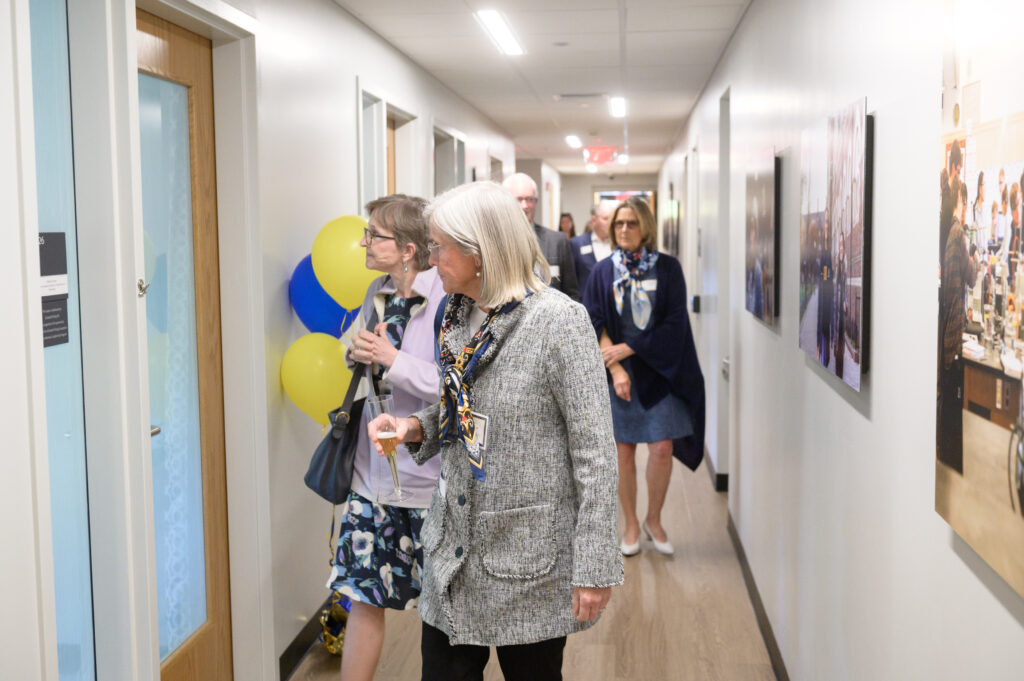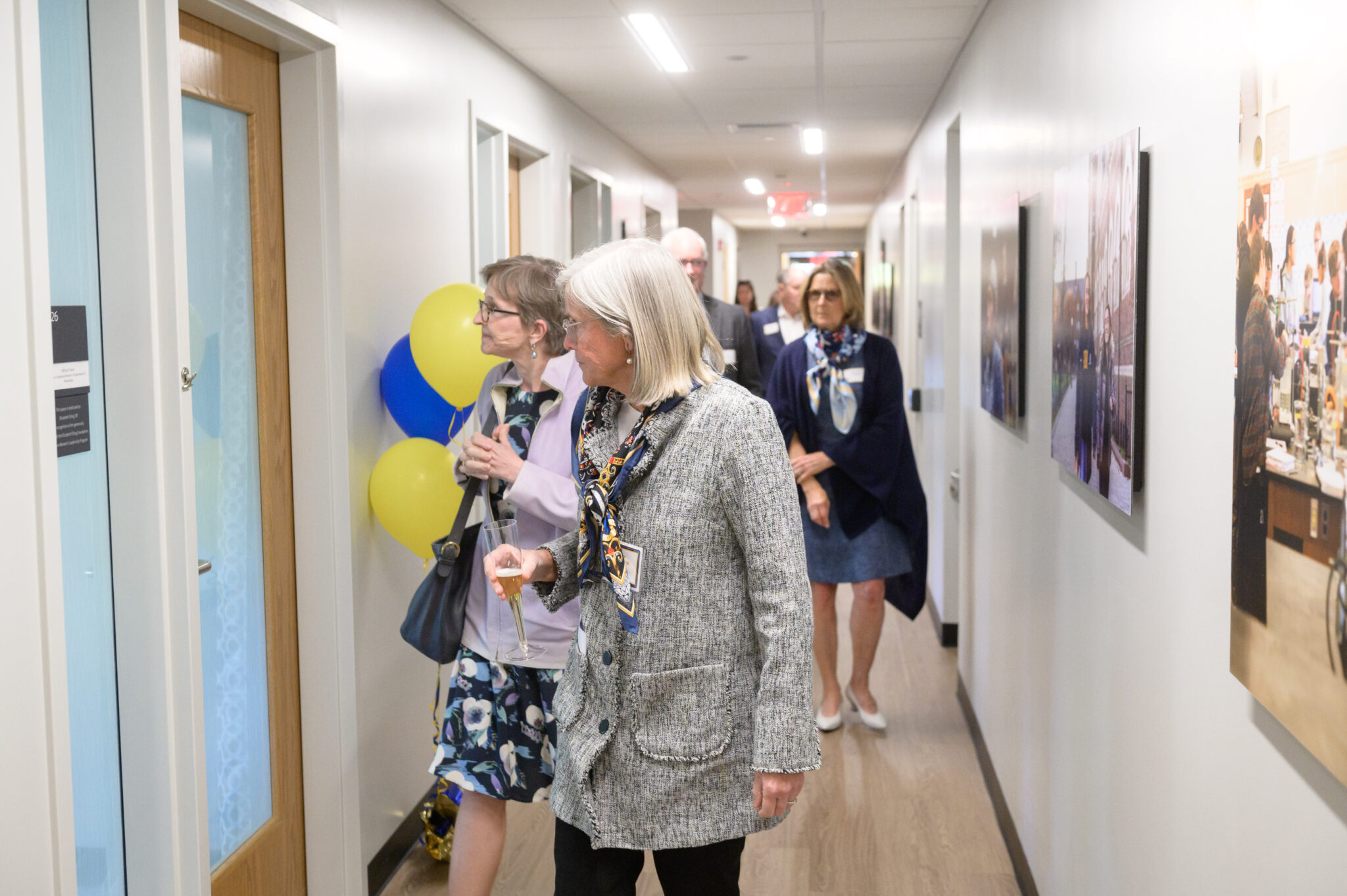 Berger-Sweeney thanked Thornburgh for being "a beacon to so many of us." She continued: "Cornie, you have served Trinity not only with your time, your talents, and yes, through your own generous philanthropy, you have also served Trinity by inspiring so many others. That's what I see in this building and why we're naming it after him today. You embody what we expect everybody Roosters will: inspire, motivate, encourage others. And that is what our graduates do in the world and what the Cornelia Center is here to encourage. We are very grateful to you and very lucky to have you among our alumni."
The dedication capped a spring marked by significant milestones in philanthropy. The community joined members of the Class of 1963 in dedicating the Class of 1963 Chapel of Perfect Friendship on April 4, celebrating the renovation of the Chapel within the Chapel. In addition, the names of nine families and donors were added to the wall of honorwhich sits inside Fuller Arch and acknowledges a life of philanthropy, like that of Thornburgh and her husband, Richard E. Thornburgh, whose names were inscribed on the wall in 2013.