get complete details of For the first time, the positions of president, provost, deans of universities and colleges are held by women: The Williams Record
from here, checkout more details.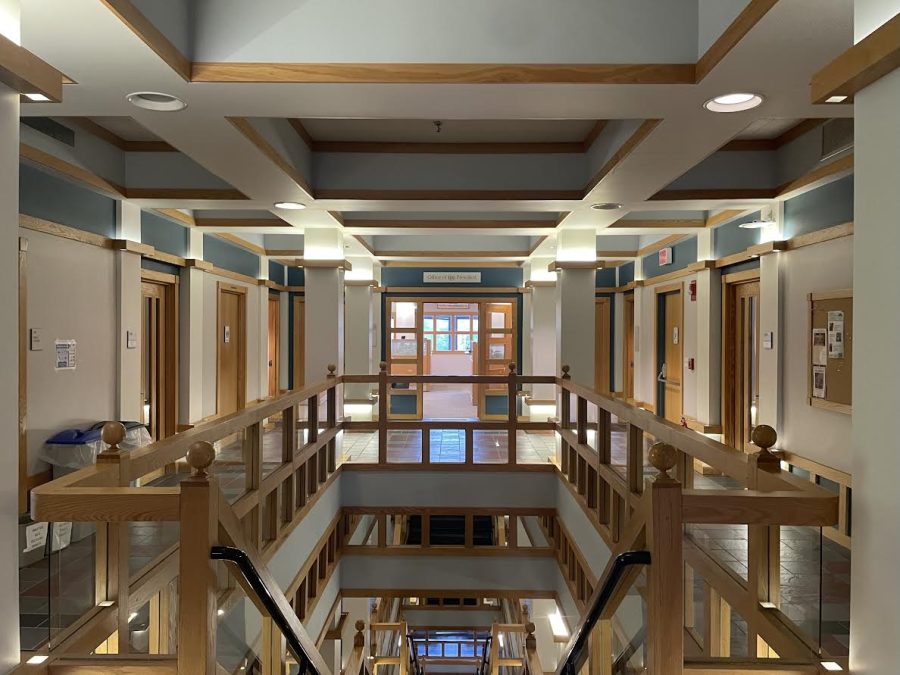 For the first time in the history of the university, all four academic members of the senior staff (the president, provost, and deans of the college and university) are women.
This milestone coincides with the 50th anniversary of women attending the College, albeit purely by coincidence, President Maud S. Mandel said in an interview with the Record. "It's great to see women's leadership paths at the University that have developed over time crystallize right now," she said.
Mandel, Chancellor Eiko Maruko Siniawer '97, University Dean Gretchen Long and Faculty Dean Safa Zaki work "very closely," Mandel said. All senior staff meet twice a week, and the four academic members, together called the Academic Affairs Group, also meet weekly. Couples within the group also connect regularly during the week.
Though the group is often too busy to keep this milestone in mind, Long said the fact "comes out" during public events, such as a meeting she, Siniawer and assistant physics professor Katharine Jensen set up for the Class. from 1971. "We were sitting there, representing Williams, all women," Long said. "For men that age, that must feel wild."
Three of the four academic senior staff members, Siniawer, Long and Zaki, are women of color. "Gender is one of many aspects of identity to consider when it comes to the continued diversification of academia and its administrative leadership," Siniawer said.
Discussions among the Academic Affairs Group typically revolve around faculty or educational issues, such as classroom mask policies, support for faculty given increased enrollment, and possible topics for upcoming faculty meetings, according to Mandel. . The group's long-term goals center around the curricular and co-curricular aspects of the university's Strategic Plan, which "involves every corner of campus," she said. "They are wonderful assets to the College," Mandel said of Zaki, Siniawer and Long. "They are compassionate, incredibly hard-working and really dedicated to Williams and making him the best he can be, and it shows."
Mandel, Siniawer, Long and Zaki have only been working together for a few months, with Long and Siniawer taking over their current roles over the summer. Long and Siniawer, however, were hired about 20 years ago to work in the history department and were both given tenures around the same time. Long has an "easy relationship" with Siniawer, she said. "I'm a big fan of her work, of her teaching."
Siniawer has appreciated the few months they have spent working together, he wrote in an email to the Record. "I really enjoyed our ability to share different ideas, disagree constructively, and work through problems together," she wrote. "It's hard to say how much of this dynamic is made up of the four of us identifying as women, in part because I don't have a basis for comparison and, more importantly, because our identities are so much more complicated than gender and extend beyond it. "
While senior staff members did not attribute the group's success to its racial or gender makeup, Mandel stressed the importance of diversity within leadership roles. "It's not so much that women lead differently, per se," she said. "It's that now anyone who is younger can say, 'I can be the president of the university. I can be the dean. … It is about creating models of possibility, that is what all diversity does."
In 1970, Nancy McIntire became the College's first Vice Dean. "We agreed that I would not be called the doyen of women, even though most people frequently assumed I was and presented myself that way," she said in an interview published in Williams Alumni Review in 2006. "I was always correcting them… I was constantly reminding everyone that it was a shared responsibility, although I was hired to make sure the transition for the women was as smooth as possible."
In 1992, Joan Edwards, who is a woman of color, assumed her role as the university's first dean. In 1998, then-university president Harry C. Payne announced that Cappy Hill '72, the chair of the economics department at the time, would become the first female president, effective in July. Twenty years later, Mandel became the College's first female president.
"As a historian, I see this development as a reflection of the gradual increase in the number of women in academia over the last few decades," Siniawer wrote. "It has taken time and effort to get a significant percentage of women into the ranks of tenured professors, so that women are candidates, let alone appointed, to senior management positions."