get complete details of SBCC Hall of Fame inducts founder of women's sports show – The Channels
from here, checkout more details.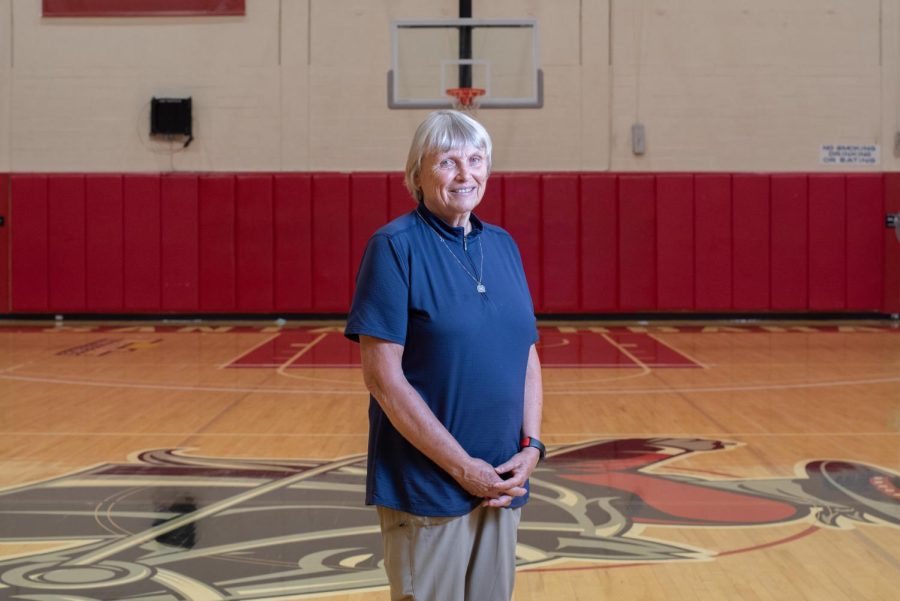 After serving at City College for 46 years, Kathy O'Connor was inducted into the Cowboys Hall of Fame on Saturday, September 3 for her success on the women's sports program.
According to O'Connor, being included in the Hall of Fame It was a growth opportunity. While she was honored, she struggled with the spotlight and feared the attention.
"Fear is part of growing up, right?" he said O'Connor. "But just jump in, do your best and hope you don't mess it up too much."
O'Connor started out as a part-time instructor at City College, during which time she established a women's track program before being hired full-time in 1976.
In 1974, O'Connor began coaching women's volleyball, City College's first women's athletic team, a couple of years later. Title IX had been past.
"When she was fighting for women's sports at City College, she left a legacy," said Interim Superintendent-Chairperson Kindred Murillo. "She is responsible for all 11 women's sports teams at the university."
O'Connor became aware of the gender inequity in sports when she was in college at UCSB and did not have the opportunity to compete athletically.
After graduating from college, she had the opportunity to be a physical education teacher at a private school.
O'Connor was inspired by her previous coaching experience and by local high schools that began creating sports programs for women.
She announced tryouts for a women's intercollegiate volleyball team and 45 women showed up.
"Women were interested in competing in athletic competitions," said Associate Athletic Director Ellen O'Connor. "They were able to participate, they just needed an opportunity and Kathy was there to give it to them."
While Kathy O'Connor received great support from the women in the athletic department, her biggest problem was the budget and people who saw no value in what she intended to do.
"No one was talking about gender equality in those days. I was pushing the envelope due to lack of awareness," O'Connor said. "Once you have that awareness, it opens your mind, and that started to happen and we got supportive people and we set a budget."
His next challenge is to create an equitable sports building for all students.
The current athletics facility was built before Title IX passed, so no thought was given to women's athletics.
the new building that has been designed will not only offer better facilities for women, but also gender-neutral changing rooms and toilets.
O'Connor's journey at City College can be summed up in his motto: "If it ain't broke, break it."
According to O'Connor, this phrase is intended as a commentary on how if you don't change, you won't grow. Even if something seems to work fine, you may need to take it apart to create something better. Sometimes you have to break something to fix it.
While City College has made great strides in closing the inequality gap between men and women in athletics, the issue of sexism in sports is still prevalent today.
O'Connor's advice to women in sports is to keep fighting, "once we stop fighting, we really die. In every way, physically, emotionally and psychologically," she said. "So all women and all people should keep fighting for what they believe in."