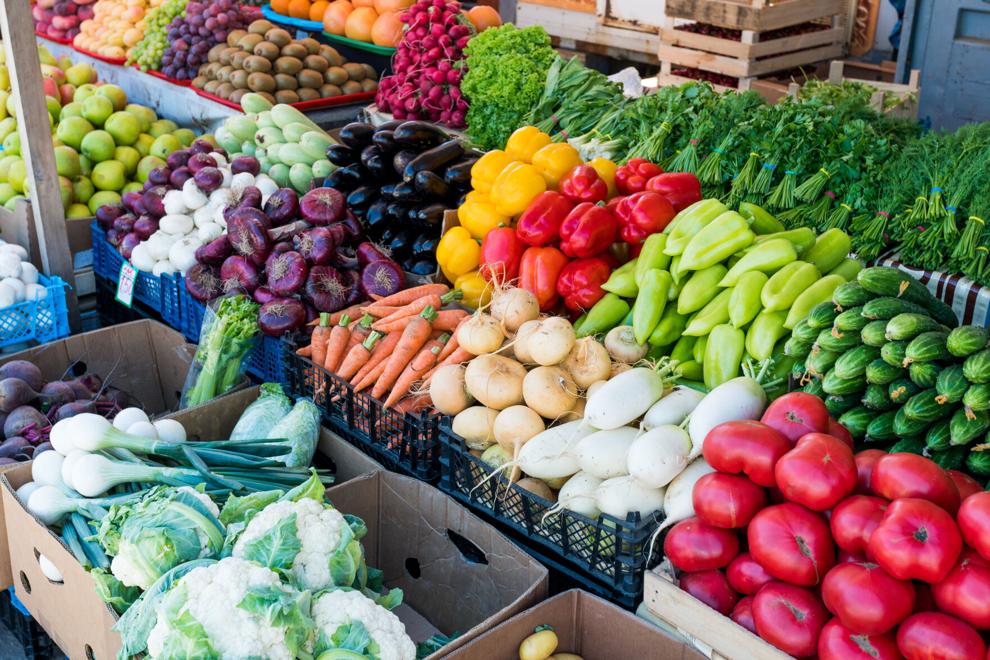 It's farmers market season and that could mean savings for savvy shoppers. Shoppers can not only save money, but also turn it into an experience.
Stephanie Dunn, CEO of Star Farm, an urban farm in Chicago, recommends going to the farmers market for shopping but "taking in the whole experience," she said. There's something new every week and there's fun, plus savings.
Star Farm sells produce at eight different farmers' markets each week, including some in low-income neighborhoods where grocery stores aren't easily accessible.
The neighbors stop and catch up. Farmers give samples. The recipes are exchanged. Some farmers markets have live music. Some sell tacos and jam and baked goods.
Food straight from the farm stays fresh longer, is more nutritious and tastes better, Dunn said. In early June, strawberries are at their peak. Buy a flat and put the extras in the freezer to make smoothies. Freeze fresh herbs in the summer to use in soups and stews the following winter.
Dunn recommends purchasing a $30 tabletop vacuum sealer to make the most of your freezer space.
"Eating with the seasons and eating what is most abundant will definitely give you more bang for your buck," Dunn said.
Older sisters at a market buy a large supply of summer tomatoes every year and then spend two days cooking together to fill their pantries with jars of homemade tomato sauce. It is a bonding ritual that they look forward to.
Dunn is looking forward to the apricot season.
"The cost of apricots during the apricot season, once they come in, you'll see really competitive prices there," he said.
One strategy for shopping at the farmers market is to show up in the last hour before the market closes. Farmers don't want to take unsold produce back home. Discounts and extras can be obtained.
Worried about rising meat prices? Larger stir-fries and salads use smaller amounts of meat without sacrificing flavor and satisfaction.
"Incorporating more plant-based options into your diet can help offset the high cost of meat," Dunn said.
As a busy mom, Dunn has more luck getting her kids to eat vegetables when they've been to the farmers market and helped her pick out dinner. Freshly cut carrots taste sweeter. Kidney beans straight from the vine crackle when you eat them raw. There is no comparison between a salad bar cucumber and a crisp, fragrant cucumber fresh from the field.
"It's higher quality nutrition for a lower price," Dunn said.
For Dunn, the beauty of the farmers market is the whole experience.
"A farmers market is such an interesting space to be in," Dunn said. "When you go to a grocery store, it's quiet. You want to hurry up and get out of there.
At the farmers market, people talk to the growers. A farmer will explain what a rutabaga is and how to cook it. Outside in the sun, people enjoy interacting.
Dunn loves growing interesting varieties of produce, like mini Persian cucumbers and striped cherry tomatoes called "strawberries and cream."
"What brings me joy is hearing all the amazing things our customers do with the products we work so hard to grow," he said.